Children & Youth Clubs
Brisbane Taekwondo Centre
Brisbane Taekwondo Centre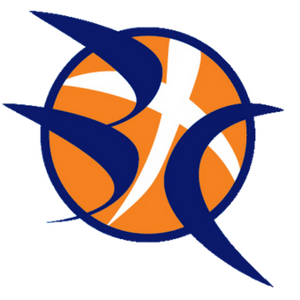 Open Today 10:00 AM to 8:30 PM
Mon 10:00 AM to 8:30 PM
Tue 10:00 AM to 8:30 PM
Wed 10:00 AM to 8:30 PM
Thu 10:00 AM to 8:30 PM
Fri 6:30 PM to 7:30 PM
Sat 7:00 AM to 11:30 AM
Sun Closed
Add to favourites
About Us
BTC is proud to be the home of one of Queensland's premiere Martial arts clubs. Whether Taekwondo, Krav Maga or Brazilian Jiu-jitsu is your preferred martial arts style, if you're in Brisbane, and looking to start martial arts training, or take your training to the next level, there's only one place to come. We have classes for beginner martial artists through black belts, 3 year-old to 90's.
We offer BJJ, Krav Maga and Self-Defence Taekwondo with Highly trained, experienced instructors and family friendly environment.
Looking for new ways to get in shape without spending endless hours in the gym? Want to feel safe out at night? Reached a plateau and want to step up to a new level of fitness? Are you an experienced Taekwondo practitioner looking to broaden your skills? Would you feel better if you or your children learnt self-defence skills? Or perhaps you have the feeling you could benefit from the discipline that comes with learning a martial art? Or perhaps you have the feeling your teenage son or daughter could benefit from the discipline that comes with learning a martial art?
BTC's Krav Maga's classes are taking Brisbane by storm! Not only have we enlisted Australasia's most senior instructor to teach you Krav Maga, Dr Gavriel Schneider, but we've taken it one step further to bring you an advanced form of Krav Maga called Street MMA (or Survival Jiu Jitsu). Designed as a martial art for Israel's special forces units, Street MMA is now taught to elite military personnel around the world. You'll learn how to defend against much larger attackers, extremely aggressive people, multiple attackers, knives, guns, and other street weapons.
Brazilian Jiu Jitsu, or BJJ is one of the fastest growing martial arts in the world today, partly thanks to the UFC's popularity but mostly because of BJJ's very own unique techniques. One of the most effective and dynamic martial arts you'll be able to learn today, BJJ has become popular throughout the world for its street fighting-like ground combat strategies.
You will learn practical self-defence and get fit with BTC
Call 3107 1929 to book a class or to find out more, or have a look at http://brisbanemartialarts.com.au
Quick Facts About The Region
Similar Providers Nearby
Get Directions
Edit Listing
Not Correct? Tell Us ...
Extra Information
Age Ranges Over 3 years of age
Tags
Activities, Adults, Aikido, Australian Defence Force, Children, Defence Forces, Fitness, Gyms and Fitness Centres, Jiu-jitsu, Judo, Karate, Kids Sports, Martial Arts, Pilates, Self Defence, Sporting club, Taekwondo, Yoga